This is something that I completely stole from Stephanie Lynn at Under the Table and Dreaming.
She copied the idea from Pottery Barn and wrote a tutorial about it
HERE
Basically I took leftover pieces of 4 x 4 posts (actual size is 3 1/2 x 3 1/2) and angled the ends and drilled a hole through the top and painted them.
Easy and cool!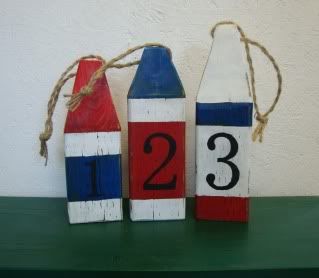 Posting at the following great blogs:
Donna's Number Party at Funky Junk Interiors
Stephanie Lynn's Sunday Showcase Party
Cindy's Make it For Monday Party
Becca's Blue Cricket Show and Tell
Everything I make is for sale, so if you see something you like, please contact me.
Labels: home accessories