If you use a tablesaw then you need a push stick like this: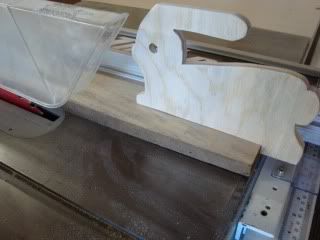 I found the pattern of the rabbit shape online while checking out some woodworking sites that most of my readers wouldn't go to.
I used to have this type of push stick: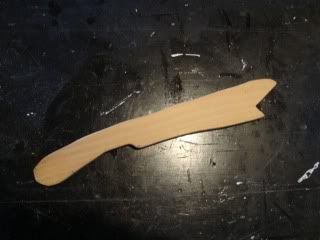 The problem is, that is only contacts the wood on such a small spot: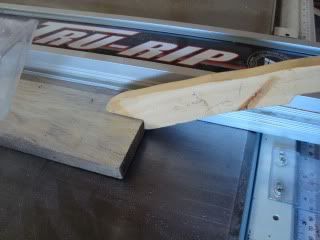 So, I found this rabbit push stick online. The long base allows you to have more control on the wood, push down more consistently over a larger area, and keep your hands away from the blade.
Draw the pattern on 1/2" plywood: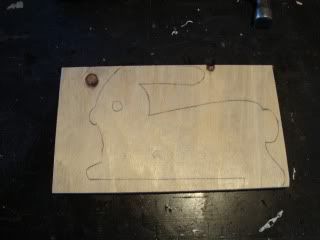 Then cut around
with a jigsaw making sure the bottom is as straight as possible so that it can sit flat on the wood you will be cutting on the tablesaw: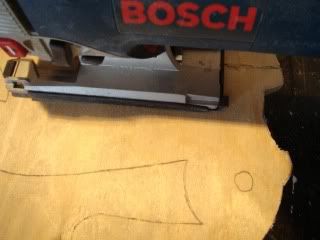 I sand the edges of mine, especially where the holder is, to make it smooth, and you can drill an eye hole to hang him up. It takes less than 10 minutes to make one!
My rabbit enjoys going for a ride when I'm cutting against the fence: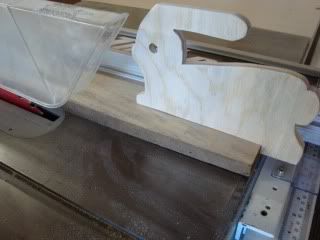 Always play safe when using power tools!