I live in an actual farmhouse. Well, it used to be, now I just pretend I have a farm. We have dining room set that we moved with us to this lovely farmhouse. The table and chairs are pine in a golden colour. The floors here are very old maple (that's my best guess). Here is how the table and chairs look in the dining room:


Here's a close-up:




Even though I'm a carpenter/cabinetmaker and I love wood... this is too much wood on wood!

So, first I sanded the chair seats because they were very worn. I did this outside last December 27th, before the snow fell:



As an aside, here is what it looks like out there today!!!!



After sanding I brushed on a couple of coats of shellac (again, this was just the seats). This is the best thing for keeping knots from bleeding through.



Once those were done I used Gail's (My Repurposed Life) chalky paint , which is where you make your own primer using Plaster of Paris, a bit of water, and latex paint. Then I coated the chairs with the same latex paint I had used in the primer. For the table I only painted the apron and legs and left the top as it was.



We haven't done anything else yet in the dining room, but you can see the difference that painting the table base and chairs has made to the room.



Do you think it was a good idea to paint this table and chairs?





If anyone is keeping track, I really should be posting part 2 of our Biloxi trip. Since Angie at Knick of Time is having a Farmhouse special link up on Friday and the topic is Farmhouse Tables, I quickly put this together so that I could share it there. Stay tuned for Biloxi part 2.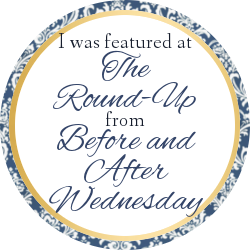 I'm sharing this at: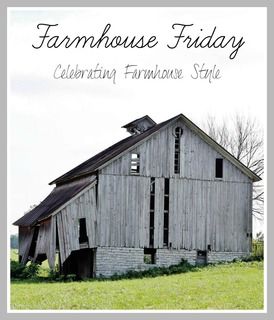 The Dedicated House
DIY Vintage Chic
Miss Mustard Seed
My Repurposed Life
Shabby Art Boutique
Share Your Style
Rooted in Thyme
The Handmade Hangout
Feathered Nest Friday
funky junk interiors
Labels: furniture, home renovations, pine, table