This is a continuation of our bathroom renovation that started with me needing an outlet to plug in my hair dryer. You can read Part 1 here.

Of course we needed a vanity and I wanted to make my own from scratch. Unfortunately I still don't have a workshop so I decided to buy an old commode and strip it. We found one just the right size at a local antiques store. At first we were going to get a dresser but then I realized there would be three or more drawers that would have to be altered to allow room for the sink's plumbing. It's much better to use a piece with one drawer which has two doors below. (I will do my next post on how I changed the commode to fit around the plumbing).
This is the commode we chose. It is done in a tiger oak faux finish probably from about the 1920s or 30s.
My first thought was to strip the finish off and then put a nice clear coat on the wood.
Here's the drawer front:










Here's one side:



And the top:










A close up of the top:


As you can see, the commode was not in very good condition.

While we were completing work in the bathroom, I began to strip the top of the commode first. And because I had no other place to work, this was done in our bedroom!

It became apparent that this was a very time-consuming task and I was not sure that I wanted the whole piece to be stained wood, so I decided just to strip the top.

This is what I ended up with after multiple layers of removal and at least seven coats of wipe-on polyurethane:
























As I said earlier I will detail the sink and the drawer reconfiguring in my next post.

I painted the rest of the cabinet with chalk paint without stripping nor any primer.






As you can see, it is really quite a difference from the original piece.



We found a mirror that just fit into the space under the light fixture. The upper right corner actually touches the slanted wall, so we could not fit anything larger there. We are quite pleased with how it all turned out. I also have the shutter cupboard
that I made
(which has matching paint) in the bathroom to hold toiletries.

Please stay tuned for the next post where I will show how I altered the drawer to fit the sink's plumbing. You can read that here.


I was featured at: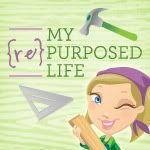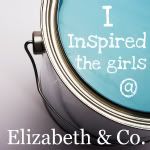 Sharing at the following blog parties:
The Interior Frugalista - DIY Sunday Showcase
My Repurposed Life - Catch as Catch Can
Dwellings - Amaze Me Monday
The Dedicated House - Make it Pretty Monday
Coastal Charm - Show and Share
Cedar Hill Farmhouse - The Scoop
Savvy Southern Style - Wow Us Wednesdays
Pneumatic Addict - Outside the Box
No Minimalist Here- Share Your Style
Ivy and Elephants - What's It Wednesday
The Dedicated House - Before & After Wednesday
Too Much Time - The Handmade Hangout
Rooted in Thyme - Simple & Sweet Fridays
Shabby Art Boutique - Shabbilicious Friday
French Country Cottage - Feathered Nest Friday
DIY by Design - It's a Party
Knick of Time - Vintage Inspiration

Party


DIY Vintage Chic - Fridays
From My Front Porch to Yours - Treasure Hunt Thursday
Miss Mustard Seed - Furniture Feature Friday
Funky Junk Interiors - Upcycled Link Party
Elizabeth & Co. - Be Inspired



Labels: bathroom, cupboards, home renovations, new house