We interrupt these renovations to show an actual project!

As those of you who are creative know, it's hard to go months and months without actually making anything. A few months back I was looking at the garden left by the last owner of our house and found some planks of wood that were used to edge one of the flower beds. Since I had no supplies with me, except for a jigsaw and some paints, I had to make do with those to make a sign.

Usually I will glue planks together, but although I had glue, I didn't have clamps to hold the pieces together. Instead, I used two extra pieces of wood which I nailed on the back of the five planks I had cut to length.




I found this black and white mermaid at
The Graphics Fairy
and transferred it to the wood with carbon paper and a pencil (lots of work!)
Then I hand painted the mermaid design, and here she is:
Mermaid sign hand painted on old wood
22 3/4" long x 17 1/2" wide




Back to renovating!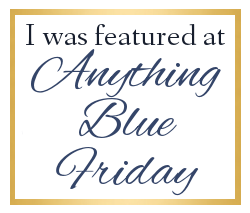 Sharing at:
Elizabeth & Co.
The Dedicated House
Dwellings - The Heart of Your Home
DIY Vintage Chic
Shabby Art Boutique